Things and people can be connected and not be in contact. I am connected to the money in my bank account, which ain't much, even though I may not be touching it. That relationship involves my trusting and interacting with individuals who are representatives of the organization. Whether I continue to keep entrusting them over time with a portion of my finances depends on how well I am treated and whether the organization performs as promised. The same holds true for personal relationships. Loyalty and trust are earned over time by the outcome of interactions.
On a spiritual level, we also can be connected without being in contact. God is The Greatest Power Source and we are all connected to Him, as He created every one of us. However, that connection is only as effective, in our unique life experiences, as our contact with it allows. You can say all that you want about His grace, but unless you call on Him personally, you are going to be missing out on blessing, after blessing, after blessing! God has provided us with so many different avenues and opportunities to enjoy the power He has stored up for our use to live happy, successful and beneficial lives.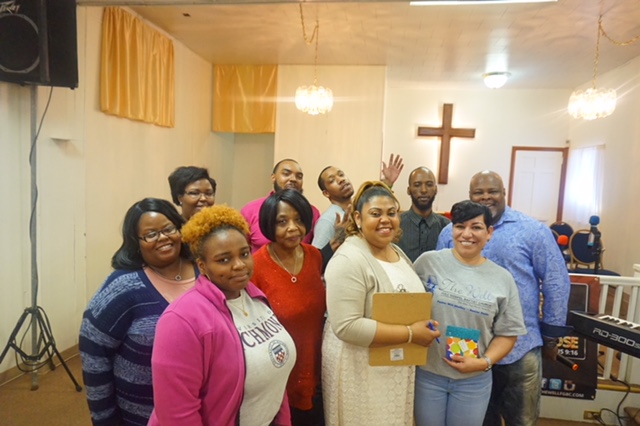 There are a couple of things that immediately come to my mind, as ways in which we can make contact with God... Prayer is the first one and communicating with others to exchange love and compassion is another way. When God has been so good to you, that you can't wait to bless someone else, either through testimony or fellowship, it is a clear indication that you have made the ultimate contact with Our Father and received that blessed gift of Divine Connection by way of Jesus Christ and The Holy Spirit. How you treat others is evidence of just how much you utilize and value your spiritual connections.
I am so pleased to have learned that the world is full of people who have recognized just how important it is to reflect the Brilliance, Patience and Power gained through contact with God and each other. In its purest form, love can be expressed in very simple terms... It can be as simple as telling someone, "You matter." Or it can go in a general direction by simply being willing to share your gifts with others. I have been on both, the receiving and the giving end of the two examples listed above. I have given and accepted blessings and support and let me tell you, it has made my life so much fuller. If you want to "level up" your life and experience the wholeness of your life, then I am suggesting that you check your connection and make sure that you have good contact with your Power Source.