I heard something today, that I feel bares repeating. "Nature formed us, sin deformed us, environments conform us, schools inform us, prisons reform us... But, only Christ Jesus can transform us."
Yes, that makes it pretty clear!
We had a natural conception that formed us and brought us into this world

Sin and all of the hell that it took us through deformed us

Everything in our environment conformed us

Schools informed us with what they wanted us to know

Prisons reform us, or so they claim

Only Christ Jesus can transform us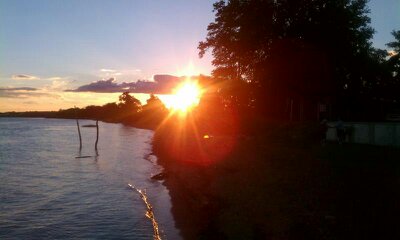 Wow! How awesome! Although nature may form us in our natural state, Christ can still transform us. In our sinful ways, Christ can still transform us. No matter what our environment is, Christ can still transform us. No matter what we are learning from somewhere else, Christ can still transform us. Even if they lock us away and throw away the key, Christ can still transform us!
Nothing is greater than the love and grace of The Lord, as evidenced by His willingness to sacrifice the Blood of His Own Begotten Son, Our Savior Jesus Christ, so that we may have everlasting life.
I know that God is working things out on our behalf right now. Sometimes, we may not even know that He is doing things for us, because we were not even aware that trouble was heading our way but, He intercepted it before it found its way into our lives. This is the benefit of trusting and believing that GOD WILL DO what is reasonable for our salvation, serenity and well-being.
Romans 12:2 King James Version (KJV)
2 And be not conformed to this world: but be ye transformed by the renewing of your mind, that ye may prove what is that good, and acceptable, and perfect, will of God.
As we move forward in our living from day to day, let us be transformed and remember to live from "Faith to Faith." We claim the victory over all adversity, not through our carnal thoughts or our natural mind but, by our connection and contact with God, our relationship with Him by way of prayer and meditation and by the course of our actions. We trust The Lord in all areas of our lives. We trust Him to sustain us on our jobs, in our relationships, during our trials and tribulations and give Him the praise for all of our accomplishments.
Romans 1:17 New King James Version (NKJV)
17 For in it the righteousness of God is revealed from faith to faith; as it is written, "The just shall live by faith."[a]
Reap your full benefit from the goodness of The Lord by not limiting His working on your behalf. Renew your mind by faith and change your mindset from "He can" to "He will!"
God Bless You!