Everday with Pastor Will Shelley
Grace and Peace. Our mission is to become effective servants to God's people. The Well Full Gospel Baptist Church and Pastor Will Shelley "Meet you where you are." If you are looking for real information and inspiration in how to "Bloom where you are planted" then our videos are just for you to help you to find your calling and blessings by practicing a series of steps Everyday. At The Well, You Matter! Please subscribe, comment, like and share our videos all over social media.Please Visit our main website http://thewellfgbc.com for more information about our church, our Pastor and our Well Family. God Bless You!
A New Walk In Old Shoes
By Michael Riley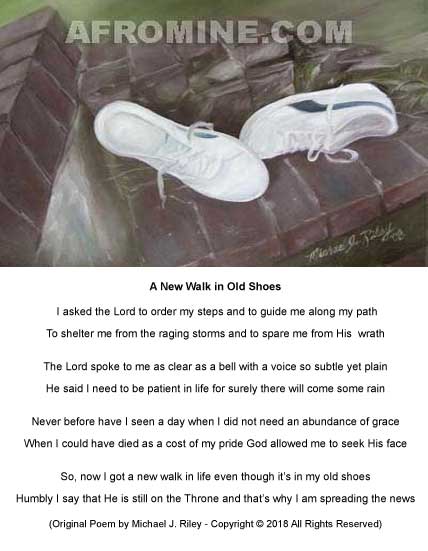 Visitor Comments (1)
Awesome.
Posted by SHAUNA01
•
Sunday, March 4, 2018
Love this poem Bro. Riley, Amen!
Reply: So glad you enjoyed the poem. Bro. Mike
An Original Poem by Michael Riley